Tournament Details - Players
The Players list is displayed on the left hand side of the screen. The pairing card is displayed on the right hand side for the selected player.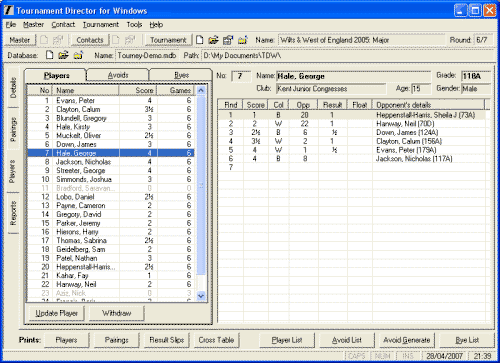 Under the player list is a set of buttons that allow you to manage the players in the tournament.
Update Player button displays the player details so that they can be updated, any updates are automatically reflected back onto the Master player details.
Withdraw, allows you to mark a player as withdrawn from the tournament, so that they will not be considered for pairing in any subsequent rounds.
Players that have Withdrawn are displayed in light grey.