Contact Match
Contact match allows you to match duplicate Contacts and merge them. This facility can be used to help handle Master/Slave databases.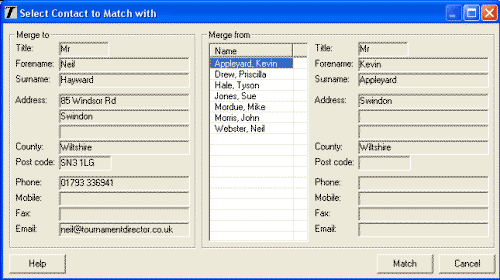 The details of the 'Merge To' Contact is displayed in the left hand frame.
The Contact list allows you to select the Contact to 'Merge From'. The details for the select contact is displayed on the right.
Once the required 'Merge From' Contact has been selected the Match button will merge up the two contacts and update all usages of the 'Merge From' contact so that they now use the remaining 'Merge To' Contact.